You might be well aware of the fact that the competition level in the travel industry is soaring day by day. And with the increasing competition, OTAs require to always stay up to date with the trends. That said, if you're a newbie travel business in the market, there are a lot of things you need to consider and initiate if you really want to survive in this daily soaring industry. Factually, to boost your sales, you must be able to marketize your airfare deals over a renowned travel metasearch engine. One such platform is Jetcost. Now let us find out how this search engine can assist your business.
What is Jetcost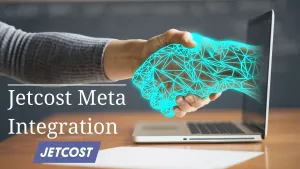 Before understanding the actual role of a metasearch engine in boosting your sales and your brand's image, here is a slight insight about Jetcost.
Much like Skyscanner, Kayak, and Wego, Jetcost is also a popular travel metasearch engine utilized by the travel agencies to list their flight deals over the aforementioned platform.
What basically happens here is, the travel agencies instead of individually selling their deals, partners up with Jetcost after rendering the required amount of partnership fee. As a result of this partnership, the search engine lists, or say, displays OTA's flight deals on their platform.
Furthermore, with the use of the GDS Integration system, Jetcost is able to reflect the best flight deals over its platform. So, when a user looks for the most suitable airfare deal and scrolls through the search engine, they get the best ones only.
How Jetcost can help boost sales of travel agencies in 2022
As explained above, Jetcost serves as a perfect platform for OTAs to promote their business in this highly competitive market. And since technology is upgrading too, chances are, the travel industry is destined to witness a massive change in how the business is done.
With the use of GDS Integration, Jetcost scans through several platforms and third party websites and then displays the optimum and most affordable flight deals over the search engine.
Without use of GDS, travel agencies and airlines had to manually promote their flight deals, which was a longer process. Hence, to cut down on the unnecessary efforts, metasearch engines were built. Now OTAs can easily promote their brand image and name in front of the most righteous customers.
But not all travel agencies are able to directly partner up with a metasearch engine. Since, the method can be a little too complicated for startup OTAS or so, there comes a travel portal service provider into this picture.
How Travel Portal Solution works as a medium
Travel Portal Solution (TPS) is a renowned travel service provider based in India. And being in business for many considerable years, we always bestow highly advanced software solution systems to all our clients.
It might come as a surprise, but OTAs usually have to pay higher costs when partnering with Jetcost or any metasearch engine for that matter. But if you're choosing to work with Travel Portal Solution, then rest assured, you will be able to save that unnecessary expense.
TPS serves as a medium gateway and connects OTAs and the metasearch engine (Jetcost). Further, as a professional travel portal development agency, we assist all such travel agencies who are either new in the industry or wish to save that additional cost by not partnering directly with Jetcost.