Bus Api Integration
The bus journey is considered to be one of the cheapest means of transportation. Apart from this, the bus is a mode of transportation that reaches all the destinations regardless of the weather conditions and the roads.
Bus is the third most searched service in a travel portal. To get the best response from the customers, the travel portal is supposed to integrate this software solution at their website.
Bus API Integration is a software solution that helps the travel portals to provide the real-time search data of the buses at a place so that the travelers may get what they are actually looking for.
Bus API Integration helps the travel portals decode the travelers' requirements regarding their bus booking services. This may include the class of travel, the budget and also the time of travel.
Depending on the requirement of the traveler, the portal helps him in getting favorable results related to the bus journey so that the traveler may book tickets instantly from the portal.
While receiving the requirement from the side of the travelers, this software solution decodes the requirement to the service provider at the same time and hence diverts the traveler to the best place.Get the best Bus API Integration software solution from Travel Portal Solution at the best price in the industry.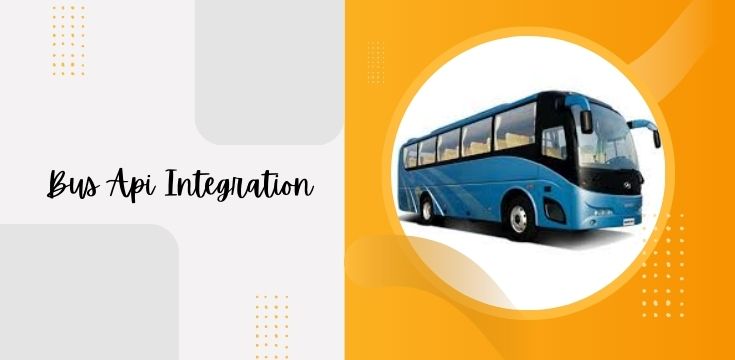 Some Features Of Bus Api Integration
This product is designed and developed with two different business approaches
B2C Bus Booking Engine
Search Option One way and Return
Modify Search on Result Page
Search Results Filter Like Departure Time, Arrival Time, Boarding Point, Bus Type, Dropping Time etc
Seat Map
Auto Calculation Seat Wise Sleeper and semi sleeper.
Fare Breakup
Cancellation Policy
Booking Confirmation on SMS and email
Promo Code Integration
Payment gateway Integration
User Dashboard
Login and Signup Option
Admin Panel to Manage all Bookings and cancellation.
Want to know more det/white-label-solution-and-api-integration/ils about white label? check out our blog…