Sabre Api Integration
We provide GDS Integration Solution for the travel web portals that would help them to get the most favourable business for their website.
Travel Portal Solution is one of the trusted names in the travel industry that is helping the travel portals in the best possible manner by providing the best technology enabled services to them.
We are world's leading GDS Integration Service Providers and have favoured thousands of travel portals so far. We deal with the Sabre API Integration solution which is one of the most trusted and reliable software solutions for the travel website.
GDS Integration equally distributes the services to the desired destination so that the travellers as well as the service providers may be benefitted by the same in the best and the cost effective manner.
Get Sabre API Integration Solution for your website right here at this most trusted platform. We have a team of experts who would serve you in the best manner regarding this need of yours.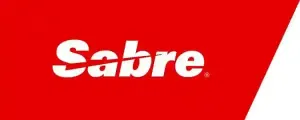 More About Sabre Api Integration
We are the industry's leading service providers in Sabre GDS Integration Solution that helps the travel business to grow and also to achieve the best profit in the market. Get Sabre API Integration solution for your travel portal at best prices right here with us.
With Sabre gds (web services integration), we Offer Following:
Flight Reservation System
Hotel Booking System
Car Reservation System
Rail Reservation System
Cruise Reservation System
Extensive series of air / car / hotel / passenger name record / miscellaneous services to access Sabre content
Provides single point of access to the Sabre system
Uses XML, SOAP, and travel industry standards
Frees you from constraints of existing systems and technology
Allows you to integrate any Web service-enabled functionality in your own customised applications
Using Event Notification Services minimise mid-office robotic polling and can reduce scan volumes
Want to know more details about Travel API Integration? check out our blog…