Gds Integration Solution
GDS, a sophisticated electronic travel reservation system of today's world has changed the face of the travel business. Travel Portal Solution is one of the best GDS Integration Companies recommended by the leading market experts in the travel industry.
It connects a wide network of the providers that helps the travel agents make online computer-based reservations. Travel Portal Solution raises your business level by providing the best of the solutions using GDS Integration Technology. It is an apt choice of technology to meet the changing needs and demands of the travel agents, suppliers and the travelers.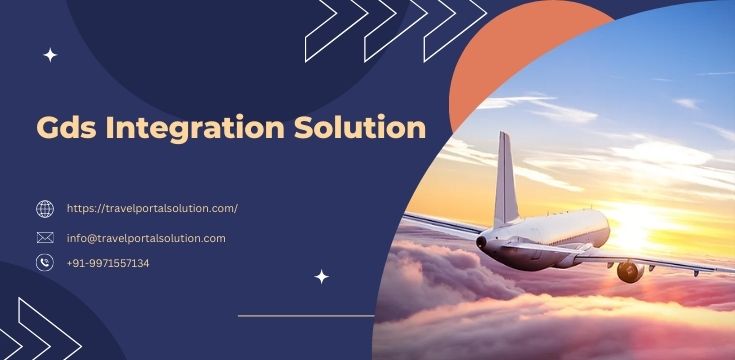 More About Gds Integration Solution
Amadeus Integration:
Amadeus is a cost-efficient technology provider for assisting travel agencies. Amadeus, established in the year 1987, provides complete marketing, distribution and IT services to the travel industry. It is a perfect choice for those travel agencies which need access to the right information about the destinations. This multilingual technology delivers data to the clients in the form of Amadeus suite of travel products. It gives the best deals on air tickets and provides detailed information regarding the availability, flight timetables, and flight status. Amadeus also offers car search service, checks hotel room availability and offers activities and entertainment on their trips.
Galileo Integration
Galileo is an internationally acclaimed technology that is used to increase the efficiency and revenues of the travel agencies, corporations and travel suppliers. Through a computerized reservation system, Galileo serves as an ideal guide for travelers worldwide. Simple accessible information makes this technology easy even for non-professionals in the E-business field. Galileo is a top recommended travel solution to gain more exposure and distribution among worldwide travelers.
Abacus Integration
Abacus, equipped with experts in travel solutions and services, is a leading technology provider for improving your business in the travel industry. Today, Abacus assists over hundreds of travel agencies and suppliers including car rentals, airlines, and hotels. It provides live data, checks travel ticket availability and delivers best discount prices as per the requirement of travelers.
Flight Booking System
GDS integration provides long-term contracts with hundreds of top airlines to meet the requirements of the travelers. It helps to get access to a wide range of travel offers easily. The most reliable travel portals use a flight booking system enabled with GDS integration.
Want to know more details about APi integration? check out our blog…