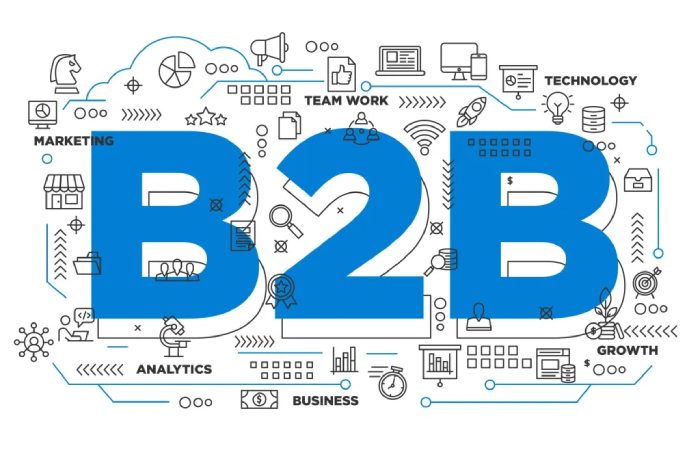 Travel Portal Solution is a top-notch B2B White label Travel Portal provider, where an online travel agency can onboard travel agents using b2b travel portal. Travel agents take various logins of the b2b travel portal to serve their customers in the best possible way. Unlimited agents can register and you can earn a very good commission using it.  Each agent has a unique id and password to log in to the b2b travel portal, where they can make their bookings easily with their branding. Agents can print and edit tickets in their own branding using our b2b white label travel portal. In our Business to Business white label travel portal, travel agents can set markup to all the services. Option to edit discount and markup after ticket issuance is also a useful feature available in the b2b travel portal.
It's the best option for those who have good experience in the travel industry and can't afford a lot of expenses at the initial stages of travel technology. At Travel Portal Solution, we provide the most favourable services at a very affordable price. Get a complete and desirable Business To Business white label travel portal. As we say, those who have their B2B travel portal designed, can also opt for our b2b white label travel portal and implement it in the existing b2b travel portal.
best b2b white label travel portal
Travel Portal Solutions B2B white label travel portal or B2B internet booking engine is for travel agents recommended with some experience of other b2b travel portals. Travel Portal Solution is the best b2b travel portal development company in India. Here you can add as many agents in your b2b travel portal by giving them access with one id and password where they can set commissions and markup. You can increase your revenue with fewer promotional activities also. As the frequency of bookings will increase by your travel agents, it will have a direct impact on your turnover. And within a short period, you can imagine your business at great heights. Let's start the discussion, you are just a query away from the best b2b white label travel portal. Take the demo of b2b travel portal software and decide on your own.
White Label B2B Services
White Label b2b Services Which Travel Agent Can Sell On Their Portal
Flight booking engine
Hotel booking engine
Mobile Recharge
D2H
Data Card Recharge
Bus booking engine
Landline bill payment
Broadband bill payment
Insurance Payment
Functionalities Covered Under B2B Travel Portal
White Label b2b Services Which Travel Agent Can Sell On Their Portal
Agent Management
Wallet Management
Markup Management Agent Class Wise
Discount Management Agent Class Wise
Online Wallet Recharge
Series/Private/Group Departure Fare Management
Your Own Payment Gateway Integration
100% User Branding
Email & SMS Integration
Offline Payment Deposit request
Agent Activation/Deactivation
Manual Virtual Top-up & Deduct
Agent Branding
Flight, Hotel, Bus management
Offline Booking Management System
Edit/Add Markup and Discount after Ticket Issuance
Frequently Asked Questions
What is a B2B White Label Travel Portal Solution?

When white label solutions are provided by a company that sells their services to travel agents who resell them to the end users, this processing is called b2b white label solution. 

What is the Difference between B2C and B2B white Label travel portal?

In b2c, transactions are customer centric and may not be repeated. In b2b all transactions have a high chance of repeated booking. 

What are the services under B2C and B2B White Label Travel Portals?

Online flight booking engine, Tour CMS, Online Hotel booking engine, Utility and bill payment, Online bus booking engine.

How can I get a free white Label Travel Portal solution?

The people who desire to have an online presence but are constrained at budget and are not tech savvy. To all those suffering with such issues, just don't worry we have your back, you just focus on building the strategies to grow your travel business. Please connect with our travel technology experts to enrol for the plan.

What is the Best Company for white Label Travel Portal development?

Travel portal solution is the only company having profound knowledge of the travel technology field. They have been serving since 2010 and have extremely talented professionals in the team for each department. Their travel technology consultants are also helpful to the clients.

What are the 5 features to lookout for in a B2B White Label Travel Portal?

The 5 features – Simple Three-Step Search & Book Experience,  Full Control over Ticket Booking & Agents in the Back Office, Complete Control over Back Office,  Auto Cancellation, Auto Ticket SMS & Email, Handling of Complex Operations.

What are the main features of B2B white label?

Main features of B2b white label – Agent management, Wallet management, Deposit request management, Credit top-up and deduct and Edit transaction fees.

What are the benefits of white label travel booking engine?

The benefits of White label Travel portal is as follows – Low Investment, Fast Implement, Easy Updates and No API Required.

Why is a white label travel booking engine more preferred than the travel api?

If you are new in the online travel business then white label travel booking engine is recommended for you because almost the same functionality is about 10x cheaper than the API Integration.

Can I use a multiple white label solution?

You can use multiple white-label solutions for different products but there is no logic to use multiple white labels for the same product, you can choose a white-label solution for one product like a flight booking engine from different vendors according to deal, and hotel booking engine from a different vendor.