TOUR CMS
Showcase Your Tour Itinerary in Better way
Tour CMS helps inbound, outbound and domestic tour operator to publish their own travel packages, Our dynamic CMS allows to build and edit content for the website from the homepage to the destination page including packages and products.
Package Management system helps travel management companies to manage packages with different components, services, categories, package type and costing. Packages can be categorised as Family, Beach, Hill Stations, Adventure Holiday with the combination of different services like Flight, hotel, sightseeing, car, inclusions, exclusions etc.
It can be executed with user-friendly back-end. Package booking engine facilitates the traveler with an easy online booking process and online payment and most importantly help to select the perfect travel itinerary.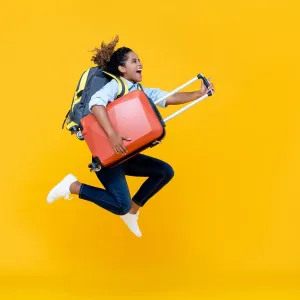 TOUR CMS TYPES
We Offer Tour Content Management System in Four Categories
Simple tour CMS, an agent can add the holiday package information and receive query package-wise.
Standard tour CMS can add information related to holiday packages with 100% dynamic options and receives the query package-wise.
Advanced tour CMS, tour operators can add the holiday packages with live calendar rates and receive the booking online and offline.
Tour marketplace system authorised people like hotel vendors, vehicle vendors, activities provider and DMCs can offer their variety of services. It'll facilitate the customer to buy a desired fixed package or create a custom package by picking preferred activities, vehicle type and hotel at their convenience. The feeds of activity, hotel and vehicle can also be fetched from the API.
For complete feature and comparison between tour cms types (Simple / Standard/ Advance) please visit our pricing page or call our sales to schedule your demo today.
If You are new in Travel Industry, you can also subscribe our Blog, where you can learn about online travel agency setup, IATA and API's etc.