Traveling can be expensive. But with a few tricks, you can minimize your expenses as well save huge bucks while booking accommodation. Getting a great deal on a hotel can save you hundreds of dollars. But how would you get that? You can cross-check with multiple channels and compare the price and deal and book the best one that suits your budget. There are plenty of online hotel booking agencies and even hotel websites to pick. One such tool is Getaroom that offers you the very best value at hotels and other types of lodgings in major destinations worldwide.
What Is Getaroom?
Getaroom's primary objective is to ensure that customers receive unbeatable value when booking hotels and other lodging. It was founded by Dave Litman and Bob Diener, the same people who founded Hotels.com. It specializes in offering great values to leisure travelers, adventure travelers, small groups, families with kids, etc.
It is a kind of resource for travelers to search, find, review, and book accommodation instantly. With Getaroom, you can be sure that you are cracking a good deal. Its offerings include- hotels, timeshare resorts, suites, condominiums, condo hotels, and more. It has partnered with several reputed and branded hotels, independent boutique, vacation rental properties, and other alternate lodgings.
Why Choose Getaroom?
With Getaroom, you will not be overwhelmed with hundreds of results for a particular destination, which can be confusing. When you search for a room, it provides a limited number of information on properties that offer you the very best value. It focuses on a selected group of properties and negotiates better rates for you. It offers 10-15% less rates than other websites in major cities like NYC and Orlando.
Moreover, the constant support and consultation from Getaroom customer service allows you to have a personalized experience while choosing the right lodging for you.
Getaroom API Integration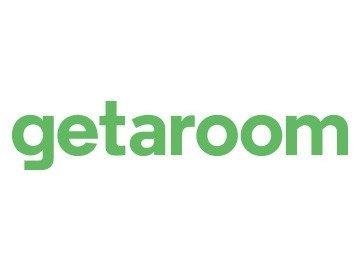 Travel agencies or hotel booking service providers should widen their offerings by integrating Getaroom API.
The Getaroom API integration helps you access Getaroom's global hotel inventory for travel agents.
The Getaroom API integration enables you to access large vacations of hotels and vacation properties.
With its unified XML API interface, you can manage your inventory of third party suppliers from a single window.
With single window access, you don't have to connect with multiple systems and shuffle around from one screen to another to access live fares.

If you are planning to get Getaroom extranet, connect with Travel Portal Solution, one of the leading travel technology providers. It has empowered hundreds of OTAs to access global travel inventory. Once you connect with Travel Portal Solution, it will assist you with the entire integration process. It also provides access to the next generation travel technology to online travel agencies.
Bottom Line
It has more than 100 million hotel rooms in more than 45 languages. From budget motels to upscale hotels and resorts, it caters to all kinds of requirements. With Getaroom, you won't have to stress over finding accommodations in remote locations. Whether you're looking for a safari lodge or a beachfront property, Getaroom has got you covered. Plus, their search function is user-friendly and accurate.
From flash sales, to best value in reservations, seasonal specials, special deals for longer stays, and last-minute hotel deals, Getaroom is one of the best and most efficient platforms to get access to a huge global hotel inventory. It strengthens the offerings of travel agencies, where customers can exactly get what they need.