The main reasons to make sure your B2B agent login portal has a customized login page is- branding opportunities, better customer experience, and increased sales. If you already have a B2B e-commerce solution or are considering getting started with it, you should go with a solution that allows you to customize your login page.
What Is A B2B Login Page?
A login page is where B2B and wholesale customers login to order. The customers are given credentials (account with login email and password) to access the online B2B webpage, from where they can order from their suppliers.
However, at this point, it is best to consider getting a customized B2B login page, so that you can promote your brand and customize as per the services you are offering, business requirements, and marketing strategies. With a customizable B2B login page, you can decide how you want to present your webpage to your customers, when they first login.
Advantages of B2B Agent Login
The obvious advantage is it helps you strengthen the brand of your business. Instead of offering your B2B customers a generic and dull experience, make your brand unique by showcasing your logo and brand color palette. A robust and reliable B2B agent login portal will help you get domestic and international flights and hotels. You can hold the ticket and issue them later. Here are the benefits of B2B Login Portal:
Automatic Booking Confirmation
A well-built B2B portal can save research and confirmation simultaneously. With it, you will receive 24/7 online support service. Tour operators need not wait for the publishing of the data of the suppliers. They can also manage booking changes instantly with the new B2B travel software.
Reduce Cost of Maintenance
With an online presence, you can gather all required data instantly and further distribute them among your customers. Nobody has to move physically anywhere to collect information from any supplier. The entire process is done online effectively and instantly.
Partnership With Worldwide Travel Service Providers
A B2B portal built using agile technology can connect you with thousands of suppliers from all over the world. If your system is integrated with GDS API, then you are already ahead of many of your competitors. You can aggregate information from big leaders of the industry.
Booking Administration
It is flexible and allows travel agencies and tour operators to reserve the flight tickets and hotels within minutes. Your portal analyzes all available dates, best fares, and other relevant options instantly and provides you the required results. It helps your business grow. Your sub-agents can get their individual log-in credentials to book, pay, or to communicate with the customers 24-hours a day from different time zones.
Amendments Can Be Made
If you build a customizable portal with flexibility to add additional features, it allows you to stay ahead in the market. When there is a new trend rising in the market, you must be able to achieve it.
Advance Self-Convert Currency
Your system must automatically convert the currency set for your account to local currency for deals in different regions.
Language Setting
If you are targeting different regions or want to connect with international clients, then you must know that your portal has the feature to make changes based on your preference to your individual user account.
How Can I Register For A B2B Agent Portal?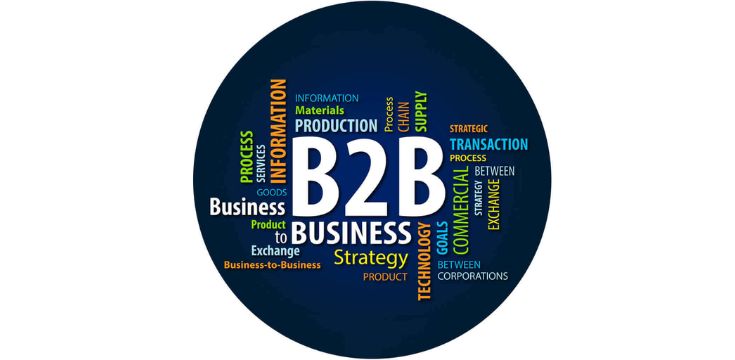 There are several B2B Agent portal providers in the market, who claim to offer you the best and customized solutions to your B2B business. You have to be very selective while choosing a provider, who can understand your business and your customers, and is committed to offer personalized solutions to your webpage. Consult with them, know their features, ask for the benefits, and a demo. Once you are satisfied with their offerings, go ahead for further procedure.
Here is how you can register for a B2B Agent Portal:
Register via sign-up or register option
Enter the required information to register
Provide the documents and IDs
Submit the request and wait for the response
Is B2B Travel Portal Secure?
Most of the technology providers offer a secure technology service that ensures safety of their client's data. However, it is best to check the safety measures individually. Here is what generally they provide:
Data transmission is done through HTTP protocol to ensure the data is encrypted and is transmitted only from the agent's browser to the portal's service.
Each account is secured with a unique username and password.
Payment gateway is secured via PCI-DSS and GDPR compliance.
Data can be recovered in case of system failures or accidental loss.
Top B2B Agent Login Providers in India
Tripjack
Tripjack is one of India's leading B2B travel portal providers, known for adding value in business by offering agile technology support to its distributors and agents. It develops user-friendly platforms that help businesses transact and achieve their own financial freedom. When you consider Tripjack for your B2B agent login portal, it connects you with umpteen number of global travel content suppliers and provides user-friendly and device-friendly portals. With its B2B travel portal, you can manage all your bookings online with its post booking service automation.
Travel Boutique Online
Travel Boutique Online or simply TBO is one of India's leading and reputed B2B travel agencies in India. In 2019, it has won the prestigious award of India's leading B2B Travel Portal at the 26th World Travel Award. It has provided tour operators and travel agencies with a B2B platform that caters the clients by providing transparent pricing and attractive promotions. With over a decade of experience, they have become a trusted partner in offering long-term solutions.
Akbar Travels
Akbar Travels initially focused on Gulf traffic from India in 1978. However, later it has grown into one of India's prestigious B2B travel agencies that provide a full range of services. It offers B2B travel agents an opportunity to enhance their existing business or start a new business. Additionally, it has more that 45,000+ registered travel agents that offer top-notch travel services from diverse travel content suppliers, connected through Akbar Travels. When you choose Akbar Travels as your partner, you receive an extensive range of services and can earn substantial commission without any hidden charges or overheads. With decades of experience its travel agents can enjoy lucrative commission rates.
Riya Travels & Tours
Riya Travels & Tours has been in the travel business since the 1980s and today, it is one of India's leading travel service providers that offers integrated travel service solutions. Their B2B service mainly focuses on conducting business in areas of ticketing, loging, car rentals, cruises, etc. They serve both corporate and wholesale clients. Consider Riya Travel & Tours build you a B2B travel portal that offers instant rescheduling, canceling, and refund policy, multiple secured payment options, advanced search filters on B2B Riya portal, automated backend process, issue and block tickets, detailed transaction reports, and beyond.
TSI Yatra
Travel Services International or TSI-Yatra is a B2B enterprise that offers an online travel portal with a wide range of travel products and services, including flights, hotels, car rentals, holidays, etc. It is a B2B travel website that is currency run as a Yatra subsidiary. It offers its B2B agents real-time bookings for more than 103,000 hotels in India alone and over 1,500,000 hotels from all over the world. Apart from flights, hotels, and car rentals, its wide range of services also include worldwide excursions, sightseeing tours, and airport transfers. Additionally, its corporate clients receive rewards in the forms of travel packages as well.
Bottom Line
With a travel portal for business travelers, companies can enhance productivity by cutting down on travel expenses. By investing in a cutting-edge travel management solution, business travelers gain the ability to book their trips. However, while registering for the B2B Agent login, it is best to consult with the provider. Let them know your requirements and ask them about their offerings and features.