Bedsonline is a booking engine for travel agents with customizable products that provide hotels, activities, and transfers . By logging into its booking platform, Bedsonline travel agent can get access to a product portfolio that equips you with everything your customers might require. Being one of the leading online providers of hotels and destination activities for travel agents, Bedsonline offers guaranteed rates, availability, and offers that can't be found anywhere else.
Bedsonline provides its travel agents with access to more than 180k hotels in more than 5,000 destinations across the globe, 50,000+ properties in north and south America, 40,000+ properties in Asia Pacific, and over 80,000 properties in Europe and the Middle East Asia. Not just hotels, it offers more than 12,000 activities in over 700 destinations across 185 countries.
Bedsonline Travel API
Most of the travel agencies, who want to sell hotels and activities to multiple locations, should integrate Bedsonline travel API. When you integrate its API, its flexible booking system lets you book the widest range of products, including, hotels, villas, apartments, and rural hotels, with online confirmation and automatic printing of the documents to clients. It just takes a few minutes to quickly book and confirm your reservation in more than 50 countries.
Furthermore, it distributes accommodation, car rental, transfers, excursions, and activities to travel agencies while enhancing the overall customer experience across all its touchpoints.Travel agents use its self-service tools that allow them to solve issues like making modifications, adding special requests, receiving feedbacks, and handling complaints, etc.
Bedsonline has multiple XML API to source more than 10,000 hotel inventories worldwide. With such a huge inventory, travel agents can outsource the data of the best available rates and offers with 24/7 assistance.
Its API provides travel agents with the best accommodation search functionality. It guarantees high availability and competitive prices. Bedsonline for travel agents enables them to provide customers with a personalized and widest range of services- from transfers, car rentals, and activities with each hotel booking. The integration improves the hotel booking process and finally increases the revenues.
Bedsonline Travel API Features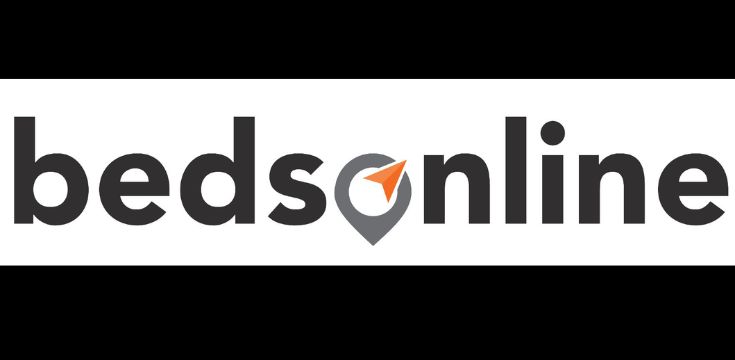 Bedsonline has combined three leading brands of the travel and tourism industry to enhance your industry experience and support your growth. It also offers a comparison tool that allows travel agents to compare all the features of up to four hotels and then print, create a PDF or send them to your clients as email.
50k+ American Properties
80k+ Europe and Middle-Eastern Properties
40k+ Asia Pacific Properties
Exclusive Agreements with 3,000 Properties Worldwide
Over 100 Contract Managers Focusing on Direct Contracting
A Bedsonline travel agent can search by hotel, destination, zone, and even place of interest effortlessly. It offers 20 filters, which you can quickly refine based on your client's requirements. Moreover, its integrated cross-selling tool boosts your revenues.
Bedsonline is a 360° partner for all travel agents planning to sell a complete package of accommodation, activities, transfers, and car rentals.
For those not familiar with Bedsonline's many perks, here are five reasons for travel agents to get connected with Bedsonline.
Benefits of Bedsonline
Customizable Itineraries
Each client has different requirements. To cater to the needs of each customer shouldn't be a complex process. With Bedsonline, travel agents can easily create a customizable itinerary that meets the exact requirements. It offers 20 filters, which you can use to offer personalized experience. With Bedsonline, travel agents can either book separate components or combine them to curate a personalized package itinerary, thereby enhancing their clients' travel experience with added value and flexibility.
Send Streamlined Quotes
With Bedsonline, sending quotes to your clients couldn't be simpler. All it takes is a single click of a button. Select the hotels, specify the dates of stay and the room rates you want to showcase, and then choose whether to download or email a PDF for your clients' review.
Cruise Transfers
Bedsonline travel agents can easily arrange cruise transfers and shore excursions. Bedsonline provides a wide range of point-to-point transfer options, including both shared and private transfers, in nearly every port. This not only allows agents to offer their clients a more holistic vacation experience but also strengthens the bond between client and agent and increases their potential commissions.
Pay Later
Customers of Bedsonline travel agents have the option to book the service and pay later. Your customers have the flexibility to control their payment plan. Whether they want to pay later or pay in installments. You can provide instant confirmation of booking to your customers. They can make the payment three days prior to the cancellation penalty.
Admin Fee Add-on
Bedsonline agents can apply a percentage markup to the total booking cost as an administrative fee. This commission does not appear on the client's receipt. The client can only see the package price.
Bottom Line
For travel agents, who want to sell accommodations in multiple locations should become a Bedsonline travel agent. It connects them with thousands of hotels worldwide. When its API is integrated into the agent's B2B or B2C portal, it allows them to get the most detailed and required results instantly.
Don't let a lack of integration hinder your travel agency's success! Leverage Travel Portal Solution's cutting-edge expertise for seamless Bedsonline API integration. Contact us to request a demo now!