Travel Technology Solution
HOW TRAVEL TECHNOLOGY HAS AFFECTED THE TRAVEL INDUSTRY
Travel technology has immensely affected the travel industry and this has later helped the industry to escalate its realm. The travel industry serves a vast and over-crowded market and catering to a huge number of population is not an easy task. Indeed, technological advances have changed the way we travel and travel technology promises us to be even more interactive and exciting experiences while booking travel content online. There's no denying that the travel industry is flourishing at a bombarding speed and travel technology can proclaim the credibility for the same.
Certainly, millennial travellers can book a flight, hotel room, hire a cab, or purchase a travel package as per their convenience. The travel industry is in the midst of a tremendous technological transformation, where the internet and mobile have changed the way travellers can plan and experience their travel. Both OTAs and global travel content suppliers, such as airlines, hotels, bus operators, car rental companies, cruise, etc. are coming together to collaborate with each other to increase their sales.
Undoubtedly, the new generation is quite ambitious and prefers purchasing from an online platform that empowers them to select contents as per their convenience. The same goes for a travel booking engine, where travellers can search, select, and purchase travel contents from multifarious options, which they find affordable and
suit their needs. Because of this, the travel industry has interrelated travelling and accommodation with each other. From the basic booking system to the Central Reservation System, it has come a long way. Now, booking flight tickets at cheap rates, getting accommodation at the best-suited hotel, planning sightseeing, in fact, the complete travel itinerary has been easily executed with the help of technology. Moreover, the vast majority plan their trips online nowadays.
It was a completely different experience when you compare booking a travel content today and booking travel content 10 years ago. Within a few decades, technology has totally changed the visage of the travel industry. Earlier it used to take tedious efforts to book a travel service. One had to make an appointment, call personally, book a service after standing in a long queue. But now, you can book and even create your own travel itinerary as per your choice and comfort. A travel booking site proffers a traveller with multifarious options on global travel contents so that he can select the product which meets his requirement the best. With travel portal software with API, online travel agents can receive access to the extensive data of the airlines, hotels, etc. and encourage travellers to purchase products from them, thus increasing sales through channels.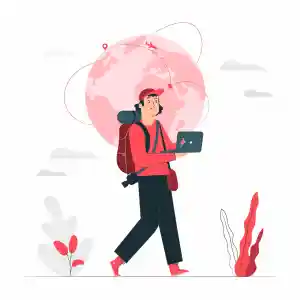 There are travel portal development companies that are developing more innovative and efficacious travel technology to cater to the demands of travellers. Booking a travel itinerary online is less time-consuming and allows us to have a more personalized and unique experience.
ADVANTAGES AND DISADVANTAGES OF TECHNOLOGY IN THE TRAVEL INDUSTRY
Technology has become an important essence in our life. You cannot imagine your life without the internet. Before technology, it was very costly and difficult to travel across borders, because of countless and heavy paperwork processes that people need to go through. It has transformed the tourism industry. Moreover, it has brought greater changes in tourism. Technology has contributed a lot to the success of the tourism industry. Tourism is now ranked as the best performing industry. But technology also has its own flaws likewise others. Now let's check out some advantages and disadvantages of technology in the tourism industry.
ADVANTAGES OF TRAVEL AUTOMATION IN THE TRAVEL INDUSTRY
Technology has assisted the tourism industry by providing customer satisfaction. It was not possible before technology, now you can connect with customers within minutes and can solve their problems anytime.
The Internet has also helped in easing the transaction of business. Some of the resources are UPI, Net Banking, and a lot more mode of transaction that has brought ease in transactions.
Helped in providing cheap and better services to the customer.
Eased the communication across borders, now you can pass any information or help customers easily. This has connected the world, now people can connect with each other from different locations.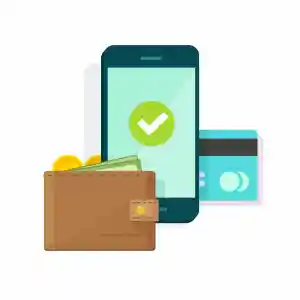 Technology has helped businesses in featuring their products and services through online websites. It helped in boosting travel business profits.
It helped the industry in improving by taking suggestions or feedback about the services which are provided. Customers can provide suggestions or feedback about the service from their place only.
Technology has helped the Tourism business in hosting different websites for advertising their products and services across the globe.
It has helped people in gaining various information about the places in which they will be travelling. Information that is easily available on the internet is weather conditions, places to visit, best cuisines, history, and information about the place.
DISADVANTAGES OF TECHNOLOGY IN THE TRAVEL INDUSTRY
One of the most important disadvantages caused by technology is unemployment. Many people like tour guides, managers, and people who don't know how to operate systems have lost their job. Moreover, some automated processes have replaced or reduced staff.
Reduced job creation because advertising and marketing are done online.
With advanced technology, people have now started hacking other websites. Try to steal various important information about the company from websites.
It is difficult for people to operate websites that don't have any or lack of knowledge about the technology or system.
Various tourism companies have their website on the internet it is very difficult for small or medium enterprises to grow.
As the website collects and saves a lot of customer data, with a single breach on the website, all the private data is in a vulnerable position.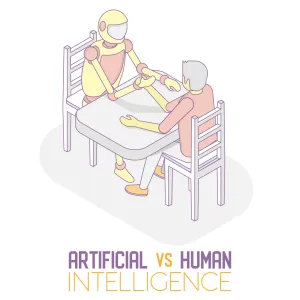 NEW TECHNOLOGY TRENDS IN TOURISM INDUSTRY
As the business environment keeps on changing with new trends. The tourism industry also encounters new trends. People also change their preferences with the changing trends. Some of the trends which are new in the tourism industry are as follows:
CHATBOTS
This is the new common trend followed by every tourism business now, chatbots are an automated intelligence that assists customers in the planning of a trip and handles customer queries on the website. It helps in providing information in the absence of a human operator.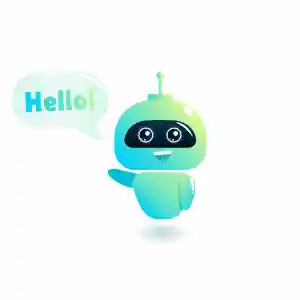 AUGMENTED REALITY (AR)
Augmented reality combines virtual elements and real-world experience. AR apps can help tourists in showing information about the place that they will be exploring. This includes details about historical buildings and landmarks, entertainment venues, and much more. It helps tourists in the listing of the places that need to be visited on the trip.
5G
With the changing technology tourism industry is getting stronger day by day so, with the help of 5G, it becomes more powerful because 5G will provide a better speed that will help in faster downloading, more stable connection and wider coverage. So, it will make everything much easier with the highest speed.
VIRTUAL REALITY
Virtual Reality is a duplicate experience that is similar to the real place that needs to be visited. This is the new trend which is followed by most of the travel industry now. It helps travellers in knowing about the place and in taking the decision to visit that place or not.
INTERNET OF THINGS (IOT)
Internet of things include sensors which are connected with the
internet inside items like a car, buildings, and more. Some of the hotels offer an app to their guest that helps in controlling the temperature of the room or television. There is also a suitcase which has a tracking device installed that helps in the tracking of the suitcase.
OTHER TRENDS IN TOURISM INDUSTRY
PERSONALIZED VACATION
Customers now prefer vacation which fulfils their demands and customers also look for trips that are according to their comfort and budget. Now tourism businesses have started providing personalized trips, that provide more services and within the budget of the customers.
'JOY OF MISSING OUT' (JOMO)
JOMO is for the customers who are too much indulge with their work and don't have their own time. To take a timeout from busy schedule these tourism businesses have started a new trend called JOMO. It includes trips that are disconnected from smartphones to enjoy their free time and their privacy.
INTEREST IN LOCAL CULTURE AND CUSTOMS
Travellers now focus more on local cultures and customs of the place they have visited. Travellers are very keen on knowing the different cultures because they are interested in performing different cultural activities and local experience. Because of this travellers learn about the history and tradition of that place.
CUSTOMER EXPERIENCE
The experience of customers has always played an important role in the travel industry. Customer satisfaction is the one that can help in making or breaking of the business. A satisfied customer will suggest your name to his friends or colleagues and will like to travel again with the same because he was happy with the experience, whereas unsatisfied customers will create a negative image of the company.
LOW BUDGET TRAVEL
This type of trend is quite common in the young generation and wants to travel but they are short of budget so for them, tourism industries have started planning group trips that are affordable and have all the luxury and it includes all the activities that make the trip memorable for the customers.
BLESUIRE TRAVEL
Blesuire travel is a combination of leisure and tourism with business travel. It has been popular for many decades, the tourism sector attempts to safeguard the interest of the customer. Blesuire travel can take any form if a person who is on business travel decides to visit nearby tourism in free time or some time company also arranges for tourism activities as an incentive.
WHAT TECHNOLOGY DO TRAVEL AGENTS USE
In today's world, one can not live without technology. Technology has become an important part of our life. Similarly, technology is important in the tourism industry. So, some of the travel agents prefer not using new technologies and are stuck with old techniques this impacts their travel agencies at their peril.
Clients also demand the app from where they can compare all the plans, make their own reservations, and make the payment. Now we will know what technology do travel agents use.
CRM
Customer relationship management helps tourism companies in providing services and satisfaction to customers by clearing their queries. Because of this travel companies and tour operators can improve their lead management and conversion process. CRM helps to increase sales, follow-ups, and expand customer base.
TRAVEL ACCOUNTING SOFTWARE
Travel agents are using the best travel accounting software that helps them in managing the billing, invoicing, finance, and accounting in a hassle-free manner. This software monitors spending. By this travel agent can save his time, gives professional services, and helps in getting paid faster.
EXTRANET
It is a kind of Content Management System (CMS) through which travel agencies and suppliers can manage their content and inventories. They can manage their own contracted inventory of hotels, flights, cars, or any other travel service.
ONLINE PORTAL
The online portal is important for travel agents. Because clients like to know every detail about a location, the cost of the trip, and many more things. But that cannot be done by the travel agent alone. So, an online portal can help in giving detailed information about the product.
ONLINE PAYMENT GATEWAY
Like the online portal is the important same way online payment gateway is important. If the client is satisfied with the travel agent offer provided to him. Then the client can make payment through the payment gateway.
SOCIAL MEDIA RELATION WITH CLIENT
Taking advantage of platforms social media platforms for better communication is very common now. Travel agents can use Facebook, Twitter, Instagram, Youtube, and other social media platforms to share details. Through this, travel agents can share data on the social media platform that is seen by everyone.
BEST TRAVEL TECHNOLOGY SOLUTION COMPANY
Travel Portal solution is the best travel technology company. We provide a prime travel technology solution to the travel company which helps them in growing their business. Travel companies now use new travel technologies and mobile apps. So we dedicate ourselves to provide innovative technologies and easily accessible Internet booking engines, to make your travel company the first preference of the travellers. We team up with our clients to offer the most-effective travel technology solutions, such as White Label Solutions including B2B, B2C and B2B2C, Travel API/XML Integration, GDS Integration, Tour CMS, Hotel Extranet and many more. With our help, you can put on sell everything under your brand whether its flight, hotels, buses, cars, etc. We have designed and developed many companies' online travel portal across the world. We design a portal with an innovative and popular booking system within a week. So that you can go live with your portal as early as possible. We help our clients with the best travel software to keep up with the advanced travel portal development and helps you offer your clients the best deals in Air Tickets, Hotels, Bus Tickets, Train Tickets, and Tour Packages. We have a highly experienced team how are providing uninterrupted services from 10 years. We make sure that we provide our services with high-quality standards. As clients our everything for us and we believe in customer satisfaction for that we have 24×7 customer support who are always dedicated to serving our clients.
Why us
We provide Easy and Flexible Travel API Integration.
We have experienced team of professionals who are serving travel agency from many years
The user-friendly portal and applications
We are transparent toward our clients
We believe in commitment and ownership