Tigerair API Integration or Tiger Airways API Integration, provided By Travel Portal Solution, Tiger Airways Singapore Pte Ltd, a Singapore based company is operating as Tigerair and CEO is Lee Lik Hsin, it is a budgeted airline. Tigerair parenting company is Budget Aviation Holdings, Tigerair have headquartered in Singapore and head office is in the Honeywell Building in Changi, Singapore.
They operate services to regional destination in Southeast Asia, Bangladesh, Taiwan, China, and India from main base at Singapore Changi Airport. Tigerair was founded on 12th December 2003, began its ticket sales on 31st August 2004 in its head office, and on the same year Tigerair was found as an independent airline, services of Tigerair commenced on 15th September 2004 and first flight launched was to Bangkok, scheduled international services are operated from Singapore Changi Airport.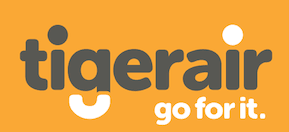 On 21st September 2005 the company produced a report card on its first year of operations, with total of over 5, 00,000 passenger carried, 5,000 scheduled flights flown, and a flight completion rate of 98.7 per cent .94 per cent of flight departures and 90 per cent of arrivals took place according to schedule. Tigeair acquired four aircraft and launched a total of nine routes – of which four are flown exclusively by the airline – during the year. In 2010 it was listed on the Singapore Stock Exchange under the Tiger Airways Holdings name. In October 2014, parent company Tiger Airways Holding became a subsidiary of the SIA Group, who took a 56% ownership stake.
From 31st October 2011, Tigerair announced its flight between Singapore and Bangalore. On 19th August 2015, Tigerair announced it is expanding its network with the addition of Quanzhou and Luchknow as new destination. On 18th May 2016, Singapore Airlines established Budget Aviation Holdings, a holding company to own and manage its budget airlines Scoot and Tiger Airways following the delisting of Tiger Airways from the Singapore Stock Exchange.
On 4th November 2016, the parent company Tigerair, Singapore Airlines announced a merger of Tigerair and scoot with Tigerair coming into the Scoot brand. It will allow both the airlines to achieve synergies in fare costs and revenue and operate under the same Air operator's certificate. Tigerair officially merged with Scoot brand on 25th July 2017.
All aircraft offers single-class economy seating of 140 and 180 seats in the airbus. The seat pitch is of standard rows. Tigerair offers food and beverages available for purchase as part of a buy on board programme Tigerbites. The food offers are light meals such as instant noodles, sandwiches and salads. Hot and cold beverages as well as liquor are also available for purchase. For entertainment purpose an in-flight magazine and tiger tales is provided as free reading material for passengers.
Tigerair does not only provide services for flight booking but also provides services for booking hotel plans tours and holidays for their customer. Flights tickets, hotels and holidays can be booked on web page of Tigerair and for any query or any issue you can reach to the customer service no. that is 0061732952104, with their prominent 24*7 customer service they help their passenger with flight booking, cancelation of booking and refund status.
if You are looking For Flight API Integration you can contact us