At Travel Portal Solution, we have our experts specialised for TBO API Integration. We provide the service, of Travel Boutique API Integration with which you can give a neck to neck competition with renowned travel management companies. Our team is having more than 10+ years experience in integrating Travel Boutique Online API. We are the most recommended company when it comes to travel technology solution company in India for Travel Boutique API Integration or any travel portal development project.
About Tbo Group
Travel Boutique Online is India's largest B2B Travel Portal. Travel Boutique Online (TBO) currently has over 25,000+ travel agents as its customers, and has customer presence in more than 300 cities in India and Middle East. They are providing travel solutions to the travel agent, and tour coordinator across India including metro cities like New Delhi, Mumbai, Chennai and Kolkata to help travel agents and tour coordinator to take their business to new heights.
TBO API Integration services includes TBO White Label Solutions, Hotel and Flight Booking API, Dynamic Packages, Travel Mobile App., Travel Boutique Online Destination ( TBO DMC ), Travel Boutique Academy, IRCTC and in recent years they have taken a stronghold on the Mobile App Development Sector. TBO API Integration offers a wide range of travel services to its partners which further enables them to serve the end customers more efficiently with the right pricing and inventory.
TBO Group offers an interactive online booking interface to travel agents and tour operators, allowing them to book travel products like Flights, Hotels, Travel Insurance, Sightseeing, Transfers and Holiday Packages and IRCTC simply and quickly. Financial transactions can also be managed using Travel Boutique Online detailed reporting modules.
Awards And Recognition Of Tbo
The continuous support and hard work from their partners, teams and employees has earned many prestigious awards.
Best Travel Portal Award and Best Innovative Technology Product – North India 2015
The World's Greatest Brands 2015-16
Best Online B2B Travel Portal – East India 2016 by India Travel Awards
Best Online B2B Travel Portal – South India 2016 by India Travel Awards
India's leading B2B Travel Portal 2019 – World Travel Awards
Best Travel Technology Provider B2B Category and Best Online Travel Agency at Travel and Tourism Excellence Awards by FICCI
Best Online Travel Booking Site 2019 – SATTE
TBO has been awarded India's Leading B2B Travel Provider at World Travel Awards.
Why Work With Travel Boutique Online Or Gowith Tbo Api Integration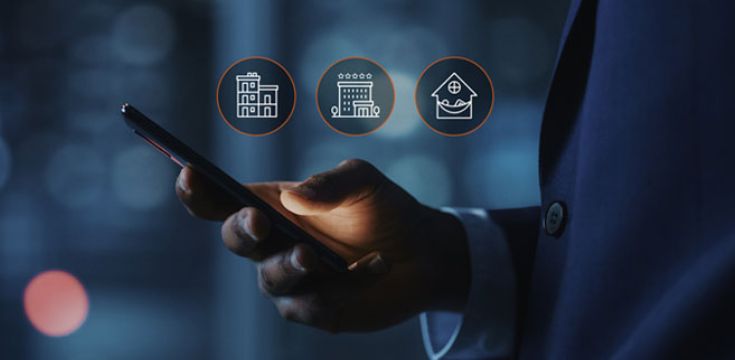 The reason behind working with TBO and Taking TBO API is they have many facilities like single XML with leading LCC and full – service domestic carrier, 60 plus hotel suppliers integrated on Portal, 24/7 customer and technical support and 1300 plus white label / API customers worldwide which can help a tour coordinator and travel agent in business expansion and growth.
Why Travel Boutique Online
By registering with Travel Boutique Online, you will be able to access over 2,00,000 hotels and flights from all major airlines available for booking with real-time pricing.
Instant confirmation and vouchers can be printed for easy check-ins. Travel Boutique Online have 25,000 plus registered travel agents already taking their travel business to new heights with Travel Boutique Online.
Travel Boutique Online API Integration
If you are looking for TBO travel API you can call in TBO's office for the contact details of TBO sales person, he will send you a TBO API proposal containing TBO API cost, USP, TBO flight deal, TBO API Price, TBO hotel deals or for data you have requested for. You can register here for TBO login and check their inventory available and deals available on those inventory.
Following are the API services of Travel Boutique Online Group
Travel Boutique Hotel API
Travel Boutique Online Flight API
Travel Boutique Bus API
Travel Boutique Online Travel Insurance API
TBO Transfers API
TBO FX Kart API
TBO holiday API
TBO Air API
Few days back they improvised the TBO hotel API and put it under the TBO holiday API. To check the TBO API or TBO flight API documentation and specification, benefits you can visit TBO holidays website.
They have also launched TBO air API. In this API worldwide real time booking of full service and low cost carriers are possible. It also allows you to choose a local payment option.
Travel Boutique Online Presence In India
Travel Boutique Online have 53 offices in India some of them are mentioned below:
Jaipur, Chennai, Hyderabad, Kolkata, Srinagar, Bhubaneswar, Varanasi, Delhi, Udaipur, Dehradun, Bangalore, Jalandhar, Jodhpur, Gurgaon, Agartala, Port, Blair, Chandigarh, Trivandrum, Chhattisgarh, Bihar, Jammu, Jharkhand, Nasik, Mumbai, Surat, Bhopal, Imphal, Nagpur, Ahmedabad, Cochin, Pune, Ludhiana, Coimbatore, Lucknow.
Tbo Customer Support
For support and any assistance you can reach out to Travel Boutique Online 24×7 helpdesk no. +91-124-4998999, TBO online Customer care number
: +91-124-4986123 (10 AM to 7:00 PM) and you can email them at Customer Support Email: [email protected]​
If you have any query regarding TBO API or if yow want develop B2B, B2C, B2E Travel Portal or Mobile Android or IOS Application you Can Contact Us