Searching out for a company for GetYourGuide API integration? We can assure you the best travel portal development experience. Our trained experts will make sure you get the best sightseeing booking engine with cutting edge technology. Well not just GetYourGuide API, you can provide us your preferred API of activities api provider, tour api provider, sightseeing api provider or excursion api provider. Travel Portal Solution is a certified travel portal development serving the travel market since 2010.
Worldwide product offering of GetYourGuide encompasses tours and trips, activities like cooking courses, and tickets for umpteen sightseeing. It holds over 40,000 products in places across the globe. It is an online marketplace for companies to list their products and for tourists to easily locate their preferred activities. Tourists can search and book activities directly on the website, android or ios application.
GetYourGuide is the world's largest online booking platform for attractions, trips and activities. Here you will get the world's largest selection of experiences. From historical and sightseeing tours to event tickets, museums, and game activities, GetYourGuide provides an extensive assortment. Travelers from over 155 countries have booked over 15 million excursions, since it started. It provides the skip-the-line tickets into the world's most iconic attractions which one can't find anywhere else. It is truly a gateway for booking incredible travel experiences.
You might have discovered a vast majority of this business stays offline, if you've ever tried to book a trip while on holiday. GetYourGuide has been working to make availability of excursions. By linking travelers with over 33,000 activities around the globe in an easy format to book at the last moment.
Near Goldpunkt shoe factory in Berlin's Prenzlauer Berg area, GetYourGuide's corporate headquarters have been located since 2012. It is a privately held global firm. GetYourGuide has engineering offices in Zurich, and its headquarters in Berlin. It also has 14 additional sales offices in key locations such as Sydney, Vienna, Paris, Hong Kong, Rome, Dubai, San Francisco, Nyc, Bangkok, Cape Town, Barcelona, London, Rio de Janeiro and Tokyo.
As it started growing, the company acquired Gidsy and iGottaGuide in the year 2013 to enhance the tourist experience. Acquisition increased the varieties available with the Getyourguide.
Suppliers can sell sightseeing tours, full day, half day or day to day excursions under their company name. GetYourGuide promises more revenue and reservations for the suppliers of activities. To ensure that GetYourGuide displays the suppliers' inventory on all of its distribution channels available.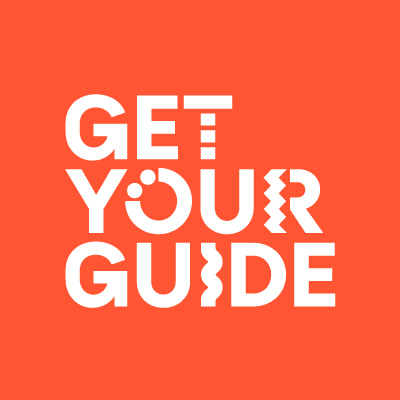 On the other hand GetYourGuide makes links, widgets, banners, GetYourGuide XML-integrations, label options, and different procedures available for OTAs and TMCs. OTAs can opt for GetYourGuide XML API integration to present the inventory of GetYourGuide under their brand name. They can also opt for any other option such as widget or banner.
GetYourGuide has revenue partnerships with several hotels , airlines, travel news and transportation networks. by which those companies' clients can access its global stock of activities & tours. TUI, easyjet, KLM, Leonard Hotels, Air Berlin and Interrail are some renowned partnered brands. Customers of associates can access tours and excursions on their online available platform. Partnerships with acclaimed brands have also highlighted the use of technology for a well organised and time-saving booking process, offering customers the option to go paperless when booking and paying for their trips.
With a team of over 400 experts, It helps tourists to find the best deal. The team is guided by the following decision makers.
Johannes Reck (CEO)
Tao Tao (COO)
Udi Nir (CTO)
Emil Martinsek (CMO)
Nils Chrestin (CFO)
Ameet Ranadive (CPO)
Travel portal solution can help you with tours xml api integration, sightseeing xml api integration, excursion xml api integration or activities xml api integration. Fill the contact us form to start the conversation for GetYourGuide xml api integration or any other travel portal development.