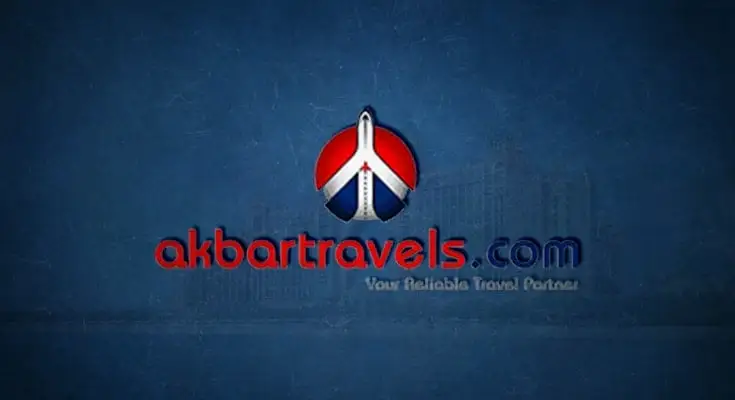 All our professionals of Travel Portal Solution are highly trained and know the best way to give you all the best possible features for Akbar Travel API integration with payment portals, which is the finest one we have designed. Apart from the Akbar Travel flight API integration, you'll find plenty of different features within the travel portal development, you may use for boosting your travel business. Each of the advance features are intended regarding our clients in order that they are able to take benefit as much as possible from the portal environment. Our travel technology continuously evolves with ever-changing trends in consumer behavior, travel trends and industry regulations.
You need to come to us and share your company requirements and needs with our travel technology consultants regarding Akbar travels flight API integration services or any travel portal development service. We can easily be sure that you receive the finest travel technology infrastructure possible.
About Akbar Travel Online
Akbar Travel Online was founded in the year 1978. Founder/ Chairman and Managing Director of Akbar Travel Online is Mr. K.V. Abdul Nazar. Headquarter of Akbar Travel Online is in Mumbai, Maharashtra, India. Akbar Travels has made a name by providing flight tickets, hotel booking, holiday booking, rail ticket and other travel services at most economic rates to its customers. In 1992, Akbar Travel Online opened its door for the customer of Arabian market.
Extensive selection of air tickets, hotel bookings, car rental, bus tickets, train e-tickets and holiday packages are available on Akbar Travel Online for the convenience of the passengers you can visit to their website who prefer to make their travel bookings online. This is really a one-stop-shop for all travel needs. In the travel portal you can find information, pricing, availability and booking facility for all travel related services. Travel agents can register here to book services, check the deals and upload their series fares. Corporates can book and manage their business travel services on akbar bizz.
Why Akbar Travels Online
Akbar Travels Online has an extensive network of branches and high volume of business. They provide discounts and preferential rates with the suppliers such as Airlines, Hotels and other operators. Akbar Travels Online strives to provide the same advantage of most economic rates to their online customers.
Akbar Travel Online also supports customers with a huge network of branches and franchises across India as well as in the Middle East. They currently have 73 branches in 11 different States in India. Passengers can visit the branch nearest to the passenger any time and their staff will be ready to serve you. The branch support is for all customers all over India.
Akbar Travel Online have also Akbar Academy where they teach about travel and tourism industry and provide details and information about how to be a successful travel agent or tour coordinator, they have 4 types of courses, duration for all the courses is 6 months and eligibility is Higher Secondary / degree.
Akbar Travel Online has total 54 IATA and 12 non IATA branches all over India some of them are listed below:
Branches In Mumbai
Branches In India
Pune, Maharashtra – 1985
Tamil Nadu – 1996
Mangalore, Karnataka – 1993
Bangalore, Karnataka – 1999
Ahmedabad, Gujarat
Vadodara, Gujarat
Kerala
Delhi
Kolkata, West Bengal
Jalandhar, Punjab
Moga, Punjab
Rajasthan
Uttar Pradesh
Jammu Kashmir
Goa
Telangana
Andhra Pradesh
Assam
Odisha
Bihar
Branches In World
Sharjah
Ajman
Ras Al Khaimah
Dubai
Services Provided
Flight Booking
Hotel Booking
Holiday Packages
Rail Ticket
Jalesh Cruises
Insurance
Bus Ticket
Visa
Car Rental
Imagica
Haj and Umrah
Forex Services
Arranging special flight for peak season in demand
Swagat Seva
Swagat Seva
It is the airport assistance service provided at the selected airports. They provide 'meet and greet' 'airport assistance' for those who need it and 'escorts' for group bookings. They take care that each and every customer is treated well and feel delighted.
Akbar Travels Online Api
Akbar travels provide the flight API for all the full service carriers available on GDS and low cost carrier airline of all the countries. TMCs can find good rates of flight inventory available with them. To get the Akbar API you can call in your regional office and ask for the details like contact number or email address of the salesperson. The assigned sales person will assist you with Akbar travels API cost, Deals, USP, Akbar travel flight API documentation and Akbar travel API AMC or any other query related to Akbar travels API.
Customer Care
Akbar Travel Online have 5500 plus registered agents serving their customers with prominent services and delivering 100 percent customer satisfaction over 154 locations, with 11 plus years of experience in B2B portal and 40 plus in the travel industry they are constantly evolving and adding value to the business. Customers can reach on +91 22 40666444 or write at [email protected] for any queries. To register any complaint they can email at [email protected].