To all Digital Nomads out there! Mark your calendars for the highly anticipated events, seminars, and workshops 2023! These events are projected to bring together the entire Digital Nomad community under one roof. Countries like the USA, Spain, Philippines, Switzerland, Costa Brava, and Brazil are hosting several events to connect remote workers and digital nomads globally. These events are recognized as the most influential global gathering in the industry. By empowering various sectors including hospitality, destination management, transport, digital marketer, and influencer, such events aim to enhance and uplift the remote workers.
Such events are the best way to enhance your network, collaborate with businesses within the industry, and grow your base with endless possibilities. Being part of these world meets of the travel and tourism sector can lead to new opportunities, partnerships, and association.
Digital Nomads are professionals who work remotely from different cities or countries, and stay in hotels, villas, or apartments with ideal workspace and good wifi connectivity. Although there are several such accommodations available that cater to the needs of remote workers, it is best to rely on experts like Tripoffice to get access to a large inventory of hotels and other lodging options, dedicated for digital nomads.
The Digital Nomad Conferences are the perfect place to spark new ideas and one can learn a lot about the world of freelancing. Digital nomad conferences are becoming more popular as remote workers travel and work around the world. They offer workshops, team challenges, strategy sessions, and exciting travel experiences. Attending these conferences can help you gain knowledge and you might even meet a mentor or find a business partner that could change your life.
So what are the upcoming fests, events, and conferences around the globe a remote worker should visit.
Nomad Workation Retreat, Philippines
18th, 19th, 20th, 21st, 22nd September, 2023
If you have any other plans between 18th September and 22nd September, cancel them now. Nomad Workation Retreat is an event for remote workers, online entrepreneurs, freelancer, digital nomad, or someone who wants to be one of these. At the event, you can interact with the industry experts, share skills and knowledge with like-minded people, join engaging sessions, and discuss relevant topics about remote working, and various aspects of career growth.
Event Schedule
September 18th, 2023
Coworking day at Alter Space, Pre Registration and Networking
Location: Siargao Bleu Resort & Spa- Beach Bar
September 19th, 2023
Workshop day, Unconference at Siargao Bleu Resort & Spa
September 20th, 2023
Yoga / Meditation, Coworking Day, Meetups / Fireside Chat session
September 21st, 2023
BAYBAYIN Hub Adventures, The Nomad Adventures, Island Hopping
September 22nd, 2023
Group Trip & Breakout Sessions, Farewell & Thank You Night Party, Live Music & Drink.
Digital Nomads & Remote Workers Conference, Costa Brava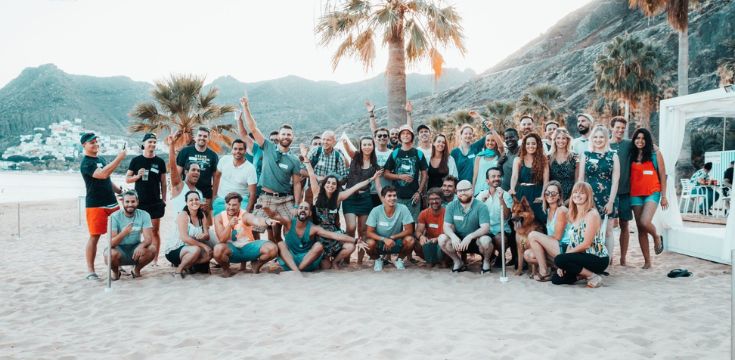 22nd, 23rd, 24th September, 2023
Costa Brava, a small coastal region in northern Spain is hosting this 3-day conference for remote workers. However, only a few selected guests can attend the program. If you are interested in being part of this interactive conference, apply now. It is a 3-day conference that is going to start from 22nd September till 24th September, 2023.
From spectacular accommodation to delicious cuisine, and a picturesque location, attending the conference will be no less than a vacation. It is a great opportunity to share your thoughts with other digital nomads, content creators, remote workers, and international speakers.
Event Schedule
September 22nd, 2023
Cocktail party for speakers
September 23rd, 2023
Conference @CoWork Costa Brava
Kayak Guided Tour, Castell de Lloret: Discussion on climate change through the metaverse.
September 24th, 2023
Conference
Farewell Tapas
Freedom Business Summit, Worldwide (Online)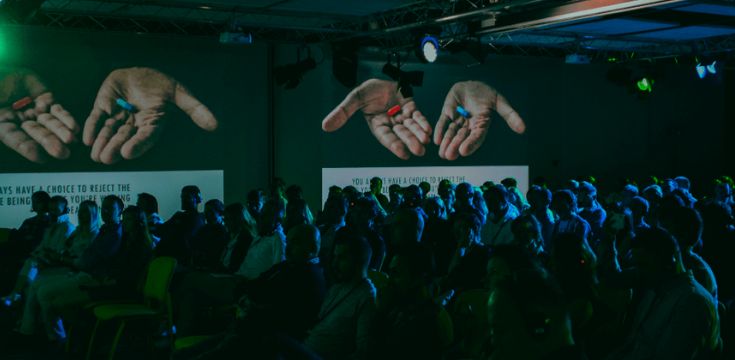 26th, 27th, 28th September, 2023
Attend this premium global summit for all to explore new horizons, share knowledge, experience, and wisdom. The organizers are expecting a massive gathering of 5000+ entrepreneurs, investors, sovereign individuals, and freedom seekers and 30+ speakers. This online summit is now giving away free access to all wishing to join them.
This 3 day summit will be held between 26th September and 28th September, 2023. The reason behind such a massive participants is, each and every individual part of the summit is encouraged to leverage their network and enhance their base through new connections. Its major four tracks are: Freedom Business, Global Citizenship, Freedom Lifestyle, and Borderless Finance.
Digital Nomad Conference, Switzerland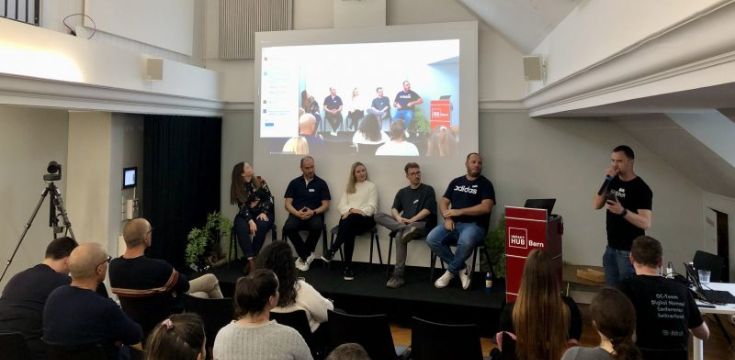 30th September, 2023
If you are a beginner or you are planning to ditch your job to become a full time digital nomad, then attend Digital Nomad Conference in Switzerland on 30th September, 2023. The goal behind the conference is to provide hands-on information about remote working. The speakers at the conference will show you how a successful digital nomad lives, roams, and works. The conference will be held both on-site and streamed remotely via Zoom. The conference language will be in English.
Event Schedule
30th September, 2023
13.30-14.00 Check-in
14:00-14:15 Welcome by the organizer
14:15-14:45 Traveling and Working as Digital Nomads with Kids – Pros and Cons
14:45-15:15 Dr. med. Sabine Egger – "claim your life"- how to change your beliefs and make the impossible happen
16:00-16:30 Fanny Caloz and Haz Memon – Living the Dream – A Digital Nomad Journey as Coliving Owners in Switzerland and Greece
16:30-17:00 Claire Houston – Big Organizations Embrace Remote Work: Ties Optional, Results Mandatory
17:15-17:45 Panel discussion
17:45 Aperitif and Dinner (end of conference for online participants)
Nomad Cruise (Spain to Brazil)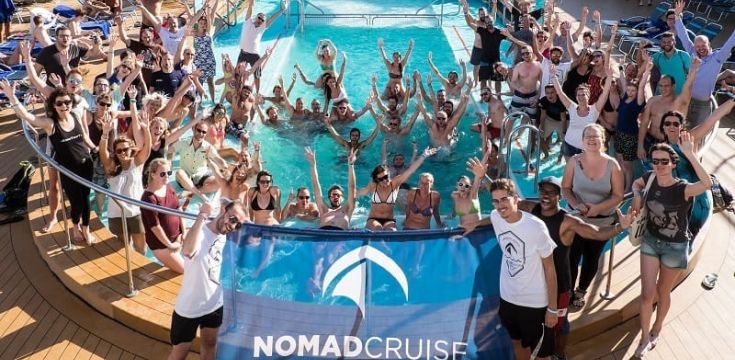 2nd December – 11th December, 2023
Save the date! The cruise will sail from Spain to Brazil on 2nd December. Get on the board to connect with 400+ digital nomads, entrepreneurs, and remote workers on a trans-Atlantic cruise.
Nomad Cruise as the name says it all is a conference held on a cruise. It is probably the most exciting conference among all mentioned above. It brings 400+ telecommuters together out in the water to exchange ideas and interact to enhance networks. This cruise conference lasts for an entire week and takes you to the Canary Islands, Spain, Portugal, and Morocco.
Nomad Cruise invites digital nomads to take a break from working online and disconnect from the digitized world for a week. If you think you may not survive without the digital world, the cruise will offer internet connection, that doesn't come cheap. Additionally, the trip also includes keynotes, workshops, and networking, apart from digital detox.
Event Schedule
Dec 2 Departure from Santa Cruz de Tenerife
Dec 3 Sea Day – Conference & 30-Second Pitches
Dec 4 Sea Day – Conference & Party
Dec 5 Sea Day – Conference & Masterminds
Dec 6 Sea Day – Workshops & Start-up Pitches
Dec 7 Sea Day – Workshops & Party
Dec 8 Discover Fortaleza & Storytelling Night
Dec 9 Sea Day – Unconference & Charity Dinner
Dec 10 Discover Maceio – Goodbye & Talent Show
Dec 11 Arrival in Salvador
Nomadness Fest, Louisville, the USA
30th September – 1st October
Louisville, Key West is going to host Nomadness Fest 2023 from September 30th to October 1. The event will include multiple speaking sessions, panels with global travel influencers, networking events, and hands-on workshops.
Nomadness Fest is a weekend event for travelers and brings stories, leaders, resources, and communities of colors and allies together under one roof. Each year, the theme is based on the climate, the culture and diverse needs of travelers. The theme for this year is Cultural – conscious Travel and the seminar includes multiple speaking sessions on leisure travel, conscious travel, and business travel.
Event Schedule
September 28th, 2023
Destination Networking & Industry Day Brand
Nomadness Culture House Private Event
Louisville City Tour
September 29th, 2023
Louisville City Tour
VIP Welcome
September 30th, 2023
Interactive Nomadness Festival
October 1st, 2023
Tribal Annual BBQ
Be A Part of Digital Nomad Conference 2023
The year 2023 promises an extraordinary experience for digital Nomads as they embark on diverse adventures – from backpacking in Switzerland to attend a conference, and ultimately sailing across the Atlantic on an epic journey. Engaging in these events will not only unlock new possibilities but also foster networking opportunities, facilitate knowledge-sharing, offer valuable insights, and provide hands-on experience through immersive workshops and seminars.