Before you learn how to get Amadeus Terminal Software or Amadeus Software, it is important to understand what Amadeus software is and why travel agencies are using it. In the fast-paced world we live in today, travel agents and tour operators are in search of cutting-edge business intelligence tools that provide the necessary information for making well-informed decisions.
What is Amadeus Software
When you build a travel portal, you expect it to provide your customers with a seamless booking experience. But not just that, your portal must have access to the vast data of all travel service suppliers, including airlines, hotels, cruise, rental cars, etc. That's why you need to integrate Amadeus software into your system. It connects you to all travel service suppliers and helps you gather real-time information.
What Do You Get from Amadeus Software
Amadeus GDS software, a leading Global Distribution System, offers travel companies the perfect solution to connect online and access a wide range of travel-related content including flights, hotels, cars, cruises, transfers, and tours. By integrating Amadeus, businesses can tap into real-time inventory information and effectively sell flight tickets, hotel rooms, car rentals, cruise bookings, and more.
Amadeus offers a solution that empowers users to enhance customer engagement, distribution, and brand experience. The vendor presents it as a unified database that provides a live overview of the entire business, ensuring a comprehensive and up-to-date perspective.
How To Get Amadeus Software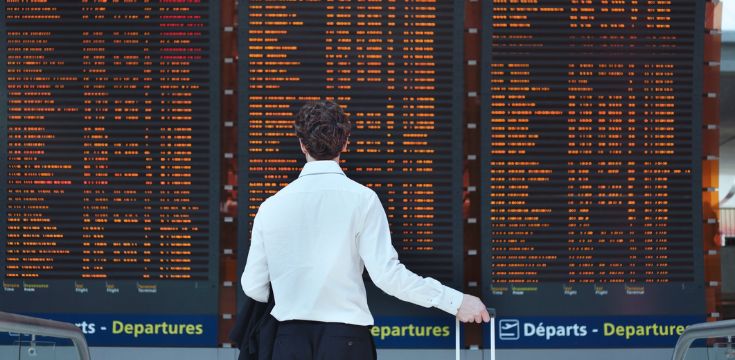 By integrating Amadeus software into your travel website, you can offer your customers an extensive selection of travel data. However, in order to integrate Amadeus software, you must first create a free account on the Amadeus for developers' website and obtain an Amadeus API key.
To proceed, select the API endpoints that align with your business model and integrate them appropriately. You have the option to utilize different programming languages like Python, Ruby, or Node.js to build the integration. Following that, meticulously test the integration using Amadeus testing environment, which replicates real-world situations. Additionally, it also uses analytic tools to monitor the integration's usage and optimize it accordingly.
Additionally, when you start using Amadeus Terminal Software, you get access to over 900+ airlines and 500,000+ hotels.
Here is a step to step guide to Get Amadeus Terminal Software
Registration
To initiate your business with Amadeus software, you must first register for it. You can register yourself by creating an account, accepting the terms and conditions of Amadeus, and request access to its API.
Credentials and Testing
Once you register, you will receive Amadeus API credentials, which will be later tested in a sandbox environment to verify that the integration is working as intended.
Development and Integration
Once you get the credential and complete the testing procedure, go ahead with the development and integration.
Launch and Maintenance
After the development and integration, it is time to launch. At this stage, you should monitor and maintain to ensure optimal functionality.
Bottom Line
Travel Portal Solution focuses on the integration of Amadeus software that delivers top-notch travel content and features for a single portal or website. Its primary goal is to provide a robust and user-friendly software solution that helps travel agencies and tour operators boost their revenues. So, if you are planning to expand your travel content suppliers, consider Amadeus software that will connect you with hundreds of airlines and hotels globally.