Galileo or Amadeus? Which Global Distribution System (GDS) can strengthen your business across the travel marketplace? Well, both have their own perks and differences, and choosing one over the other totally depends on the data you want to gather and services you want to offer.
However, before choosing one, understand what GDS is and how it works.
What is GDS?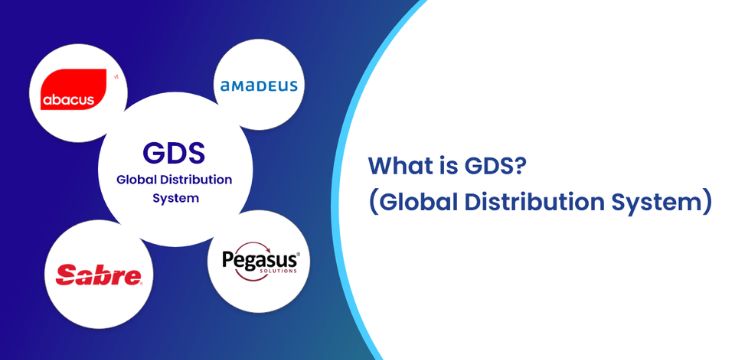 GDS is an advanced computerized network system. It facilitates transactions between various travel industry service providers such as airlines, hotels, and car rental companies. GDS receives real-time inventory from these providers and distributes it to consumers. Travel agencies are the primary users of this system.
GDS are linked by travel agencies to facilitate the direct online sale of tickets through their B2B, B2C, B2B2B, and B2B2C portal interfaces. The major GDS providers, including Sabre, Galileo, Amadeus, and World span, offer an all-encompassing e-commerce and reservation platform to OTAs globally. These systems effortlessly connect services, rates, and reservations while consolidating products and services from all three travel sectors- airlines, hotels, and car rentals.
Differences Between Galileo and Amadeus
Galileo and Amadeus both are GDS and connect travel agencies with all three travel sectors. But there are some differences between the two. Find them out here:
Amadeus has a single screen, while Galileo has four screen options.
On Amadeus, you can see all available classes of service on the first entry. But on Galileo, you need to make additional entries to get all available service.
Amadeus has a single availability line for connection flights. while Galileo shows different availability lines for connection flight.
Additionally, to identify the best GDS for your business you should know what Galileo and Amadeus are and how their features benefit you.
Amadeus
One of the most widely used Amadeus GDS integrations is the Amadeus flight API, which enables a growing number of tech-savvy consumers to book their own flights online. This integration also helps agents create detailed travel itineraries in a fast and efficient manner. By utilizing the Amadeus XML toolkit, we can develop customizable applications that provide secure and reliable access to an extensive range of GDS content. Overall, the Amadeus flight API remains a top choice among users seeking seamless online flight booking experiences.
Amadeus enables travel agencies to gather customer requirements and provides clients with direct access to the necessary services. Whether they have a tight budget or require high-end business class amenities, Amadeus software assists in locating the most suitable options from an extensive inventory.
Galileo
Galileo is a leading computerized reservations system utilized by the travel industry. With Galileo, travel agents can book flights, sell seats, issue tickets, and reserve car hire and hotel accommodation. It allows travel agents to sell tickets for multiple airlines. Galileo serves as a value-added aggregator of travel inventory, committed to supporting its customers and increasing options for travelers worldwide.
Galileo provides both desktop solutions and XML integration to connect with the core database. This enables travel agents to easily access a wide range of low-cost carriers from around the world through a single API. Galileo helps in reducing the cost of support and development.
How Galileo and Amadeus Are Different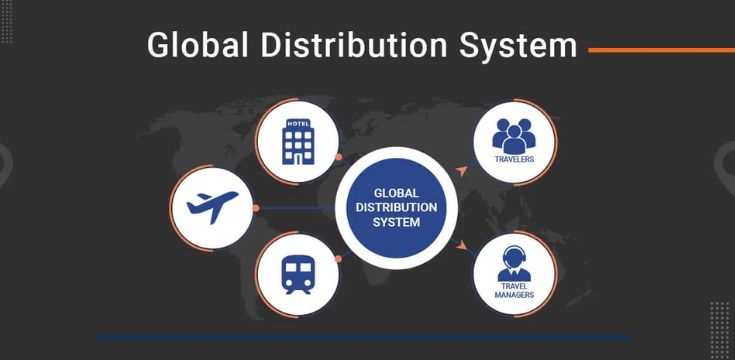 Amadeus and Galileo GDS aim to provide global travelers with an exceptional travel experience, but they have unique features. For instance, Galileo integration requires the passenger's last name and booking code for travel agents to access necessary data. On the other hand, Amadeus integration provides extra services like weather forecast and airport orientation maps.
Galileo offers convenient online access to its services and helps to minimize expenses associated with hardware and telecommunication systems. In contrast, Amadeus requires software installation and may result in higher support and development fees.
Basic Flight Module Features of Galileo GDS
Search for one-way and round-trip flights
Search for flights by city or airport name
Search by departure / arrival time, flight no, class, dates etc.
Search results by price
View flight fares
Reserve airline tickets
Confidential tariffs
Search for the air ticket by using passenger name and flight no.
Cancel airline ticket
Use the airline's frequent flyer programs
Basic Flight Module Features of Galileo
One way / return / multi-city search option
Get real-time data of hundreds of airlines
Advanced filter search
Avail details about flights, including flight name, flight number, departure and arrival details, segment information, flight duration, and number of stopovers.
Fare details
Baggage details
Seat map and scope of seat selection
Check PNR status
PNR to actual ticket generation
Provision for frequent flyer
Bottom Line
Galileo and Amadeus operate using single commands that may appear cryptic to the general public and agents initially. However, both GDS strive to link travel agents with various travel service providers such as airlines, hotels, and car rentals. Despite this common goal, each has its unique features and benefits. Therefore, select the one that best suits your business needs.