Hotel booking has become a part of almost all itinerary. Whenever someone visits a different city to stay for a few days, they search for a good hotel and book it online. To crack the best deals available in the market the travelers use to visit several portals and halt at the one that provides them the best result that they are actually looking for.
Hotel API is one amongst those that helps the hotels to give the best and the most favorable search results to the travelers so that they can seal the deal with the portal and book their itinerary with that.
With the help of this software solution, the portal gets the real time search data and gets to know about the requirements of the traveler regarding the hotel booking. This may include the no. of rooms, room type, destination and the budget of the traveler.
Seeking the requirement from the side of the travelers, the portal can direct it to the desired results and the hotels that actually provide the required services. Travel Portal Solution gives the best opportunity for the travel portals to grow their business by providing a cheap and effective Hotel API Integration solution.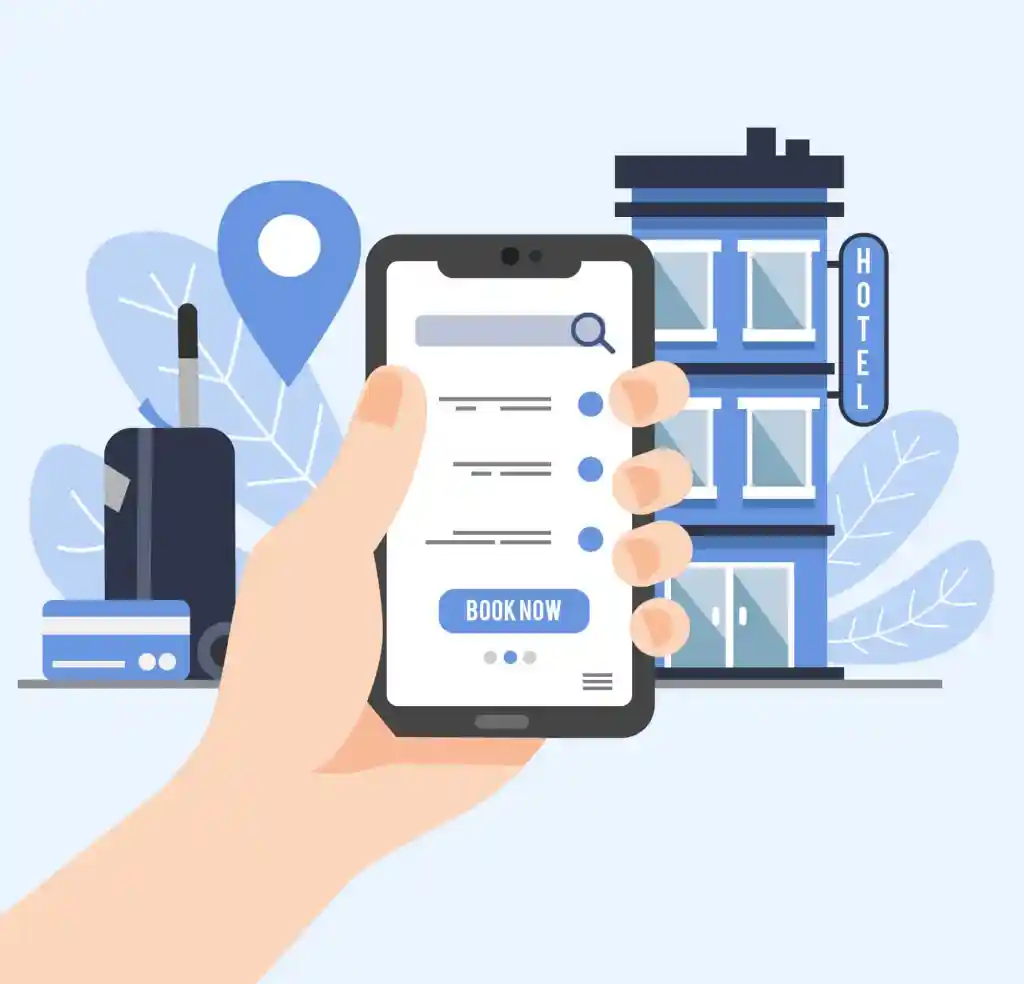 Some Features Of Hotel Api Intergation
Hotel Booking Management
Guest Management
Real Time Voucher Generation
Hold Property Confirmed Booking
Hotel Extranet Integration
Channel Manager Integration
B2C & B2B
Online Invoice
Online Cancellation With Policy Management
Hotel Image Gallery
Want to know more details about white labels ? check out our blog…
What is an API in the hotel industry?

Hotel API in the hotel industry is a web-based service that encourages the hospitality and tourism sector to aggregate real-time information, such as number of rooms available, prices from each room and different hotels, and make it accessible for the guests to book it online easily.

Which API can you search for hotels by location?

The Hotel Search API enables users to discover the most affordable accommodations among a vast selection of over 150,000 hotels across the globe. It furnishes hotel management firms or travel agencies with an extensive list of budget-friendly hotels in any desired location, complete with comprehensive details about each hotel.

How does API help hotel operations?

If you do not integrate Hotel API into your existing system, then your front desk agents would need to manually enter every modified reservation. It is not only time-consuming, but has the potential of mistakes. It is also tough to keep a record of each reservation. But with Hotel API, your upsell software communicates with your PMS and this connection leads to a more efficient operation. With API, your hotel booking system has an all-time presence with instant booking approval.

What is the role of API in the hospitality and tourism industry?

Tourists rarely visit a hotel's website directly to book a room unless they are offering a discount. They visit a website that lets them explore hundreds of hotels from the given location. Users can easily filter their search by price, hotel rooms, amenities, services, and more. It wouldn't be possible without API to get such detailed information within a fraction of time.

What are the benefits of the Hotel Booking API?

If you are integrating Hotel Booking API into your system, then you will get several efficient benefits, which are as follows:
1. It is flexible and scalable, and is easy to integrate.
2. It decreases your app development cost.
3. Its custom design solution can maximize the efficiency of your booking system.
4. The APIs are independent of application framework and language.
5. It is reliable and robust.
6. Hotel booking website can stream the price in real-time for your customers.